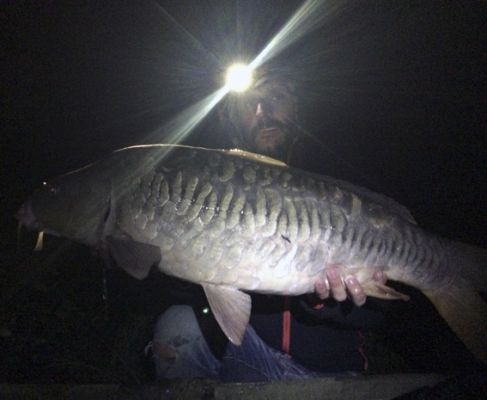 Federico Pacini, Siena (1977)
He earned a degree in Political Science at the University of Siena during the 2001/2002 academic year with the thesis "From Dachau to Auschwitz: Nazi policy developments in the management of concentration camps".
His photographs are found in public and private permanent collections:
- Musée de la Photographie, Charleroi.
- Alinari National Museum of Photography, Florence.
- National Cinema Museum of Turin.
- Research Center and Archive Photography, CRAF, Lestans.
- Collection Banca Monte dei Paschi di Siena bank.
- Fototeca Ando Gilardi.
- Municipality of Siena.
Awards:
- Honorable mention for the Hemingway Award 2014 for the book Purtroppo ti amo.
- Second place PX3 competition 2010 - Prix de la Photographie Paris for the book 00001735.tif
- Second place with Honorable Mension IPA 2009 International Photography Awards Lucie Awards (New York, Lincoln Centre, 19th October 2009) for the Book 00001735.tif
Books:
- Santa Maria della Scala, curated by Roberto Maggiori, Quinlan Editrice, 2015
- Purtroppo ti amo, texts by Elio Grazioli and Burk Uzzle, Quinlan Editrice, 2013.
- 00001735.tif, text by Augusto Mazzini, Protagon 2008.
- Fotografie, text by Omar Calabrese, Palazzo Patrizi 2007.
Selected Personal Publications:
- Gino Chierici tra Medioevo e Liberty (curated by Emanuela Carpani), Ministero dei beni e delle attività culturali e del turismo, Presidenza italiana del Consiglio dell'Unione Europea, Cantagalli Editore, 2014.
- A Castle of Words, text by Luca Quattrocchi, editor-in-chief Laura Di Gregorio, This Century Review, Frankfurt, 2014.
- Architetti nelle terre di Siena (curated by Luca Quattrocchi), Fondazione Musei Senesi, Silvana Editoriale 2010.
- L'architettura di Antonio Federighi (Mariella Cirfi Walton), Betti Editrice, 2009.
Selected Collective Publications:
- Locals, curated by Roberto Maggiori, Quinlan Editrice, 2020.
- L'Unità d'Italia : testimonianze risorgimentali nei musei e nel territorio della Toscana : una proposta di itinerario. (curated by Mazzanti, Anna), Toscana. Direzione generale competitività del sistema regionale e sviluppo delle competenze. Settore musei e ecomusei, Musei – Collezioni – Temi : Risorgimento Toscana – Guide 2011.
- Volturno 1860. L'ultima battaglia dei Mille (Presidenza del Consiglio – Unità tecnica per i 150 anni dell'Unità d'Italia e la Soprintendenza per i beni architettonici, paesaggistici, storici, artistici ed etnoantropologici per le Province di Caserta e Benevento-MiBAC, in collaborazione con l'Istituto internazionale di studi Giuseppe Garibaldi e la Società di Storia Patria di Terra di Lavoro curated by Paola Raffaella David, Giuseppe Garibaldi Jr, Paolo Peluffo, Anna Villari Silvana Editoriale 2010.
- Arte e Letteratura 4, Fondazione Vittorio e Piero Alinari (curated by Simone Magherini), text by Carlo Sisi, Società Editrice Fiorentina 2009.
- Carte Semiotiche (Omar Calabrese), Le Monnier 2006 (italian and spanish edition).
- Revista de Occidente N°306 (Omar Calabrese) Fundación José Ortega y Gasset 2006.
- Come si legge un'opera d'arte (Omar Calabrese), Mondadori Università 2006.
Exhibitions:
"Locals" curated by Roberto Maggiori, Museo della Città, Rimini, October 2019 / November 2019 | "Ci sono cieli dappertutto" curated by Beppe Sebaste, Stanza (Terni) November 2016 / March 2017 | Athens Photo Festival 2016 Photo Book Exhibition, Benaki Museum Pireos Annexe 9 June – 31 July (2016) | Selected for the video installation by Studio Azzurro and presented in the Italian Pavilion Grafts / Grafting to 14. International Architecture Exhibition of the Venice Biennale (Venezia) 2014 | Sopra Le Logge Comune di Pisa "Toscana Architects" Augusto Mazzini (Pisa) 2012 | Palazzo del consiglio Provinciale di Siena "Essere Lei" solo-exhibition (Siena) 2012 | Reggia di Caserta "Volturno 1860. L'ultima battaglia dei Mille" (Presidenza del Consiglio – Unità tecnica per i 150 anni dell'Unità d'Italia) (Caserta) 2010 | Casa della Città-Palazzo Patrizi "00001735.tif " solo-exhibition (Siena) 2009 | Start Miami Galleria Carlo Livi (Miami) 2007-2008 | Sulmona Film Festival (Aquila) 2007, Ambientarti Palazzo Doria Pamphilj (Viterbo) 2007 | ArtSingaporeFair (Singapore) 2007 | Festival Kaibakh (Bergamo) 2007 | Palazzo Patrizi "fotografie" solo-exhibition (Siena, Promoter Culture Siena Municipality) 2007 | Galleria d'arte Evvìvanoè (Cuneo) 2006 | Sala Fellini delle Terme Acquasanta di Chianciano Terme (Siena) 2006 | Gelleria Memoli Arte Contemporanea (Varese) 2006 | Galleria PostArt (Milano) 2005 | Galleria Arte 18 (Bologna) 2005